Industrial products
Mathym manufactures innovative fluoride and oxide nanomaterial dispersions customized for high-end applications. They are provided as industrial batches in a wide range of application-specific dispersion media.

zilight® nano-zirconia
filyxio® nano-ytterbium fluoride
nano-cerium oxide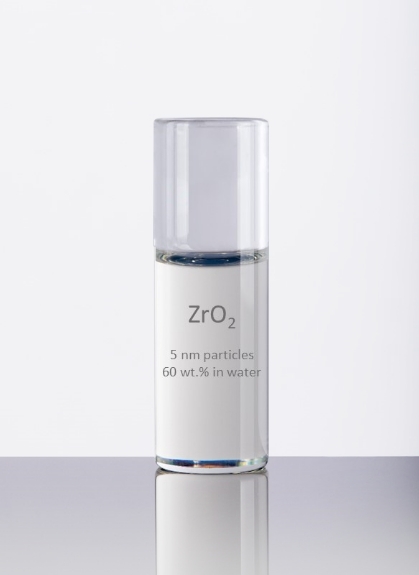 zilight® ultra-small nanozirconia
Our smallest nanozirconia grade has a particle size as small as 5 nm.
It brings strong benefits to high-end applications where small particle size is key, including high refractive index modulation of transparent materials.
5 nm ZrO₂ nanoparticles with narrow size distribution*
Agglomerate-free dispersions
High crystallinity
Refractive index up to 2.14 for the bare nanoparticles
Doped and undoped grades available
Tunable surface chemistry to ensure compatibility with various dispersion media such as acrylates and silicones
* We offer nanozirconia with different sizes and morphologies to meet the requirements of each application. Contact us to learn about available grades.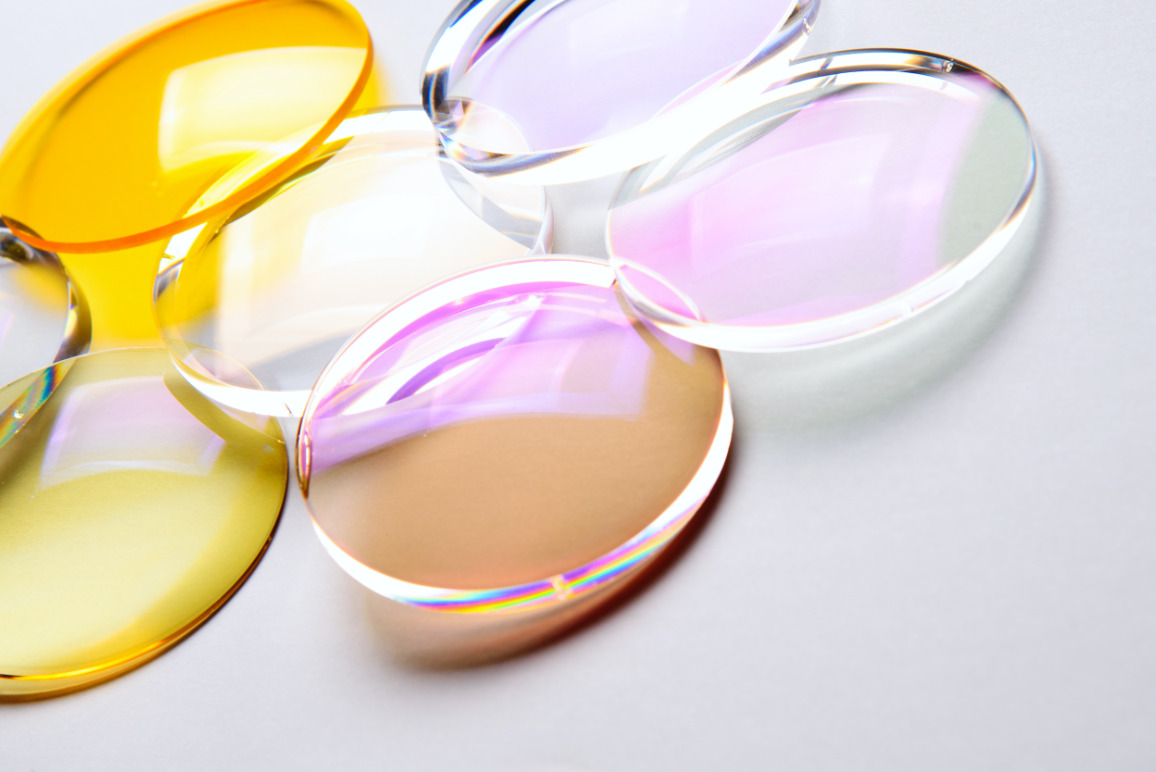 High refractive-index transparent composites
zilight® nanozirconia is the perfect nanofiller in advanced optical materials to significantly increase and tune the refractive index with limited impact on transparency. It can be incorporated into films, adhesives, encapsulation materials, optical structures, and components for a wide range of applications, including ophthalmic coatings, solid-state lighting and displays.
zilight® nanozirconia benefits
Main benefits in optical materials include:
High refractive index, depending on nanozirconia concentration and host medium

High transparency

Low impact on haze

Improved mechanical properties

Low viscosity before curing even at high solid loading

Compatibility with typical optical materials such as silicones and acrylates
Main applications
Mathym's zirconia nanodispersions are designed for various applications in several industries.
We support a broad range of applications including:
High refractive index nanofiller in optical materials (ophthalmic coating, adhesive, lighting, optical component, display…)

Scratch resistance and wear resistance enhancer in coatings

Nano-scale radiopacifier in biomedical materials, especially in dental materials

Nanofiller in inkjet materials for 2D/3D printing and in resins for nanoimprint lithography

Starting material for the manufacturing of nanoceramics, solid oxide fuel cells, ceramic membranes, hard coatings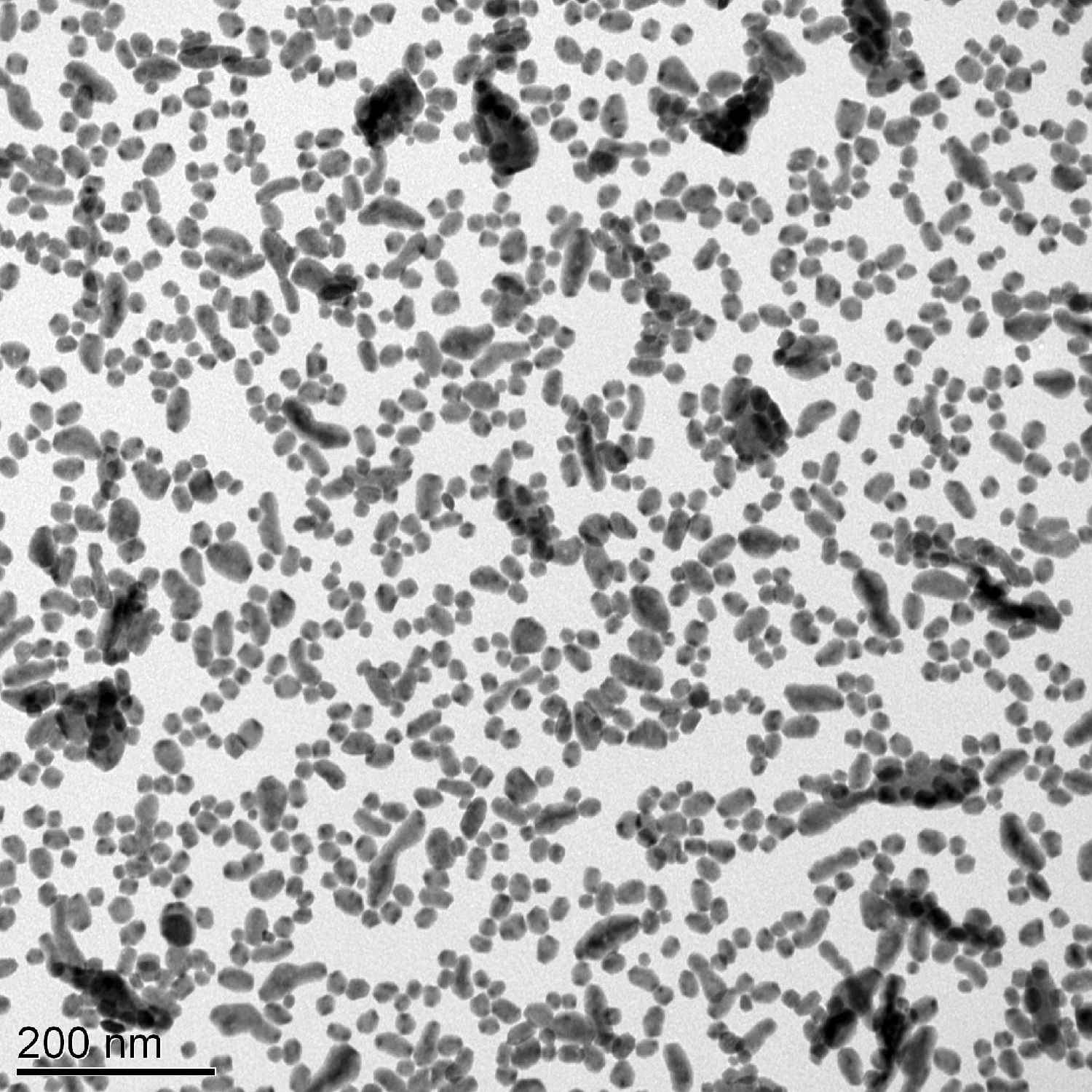 filyxio® nano-ytterbium fluoride
Being the smallest YbF₃ nanoparticles on the market, filyxio® brings radiopacity to dental materials while maximizing depth of cure and aesthetics.
Available in sizes of 20 nm and 40 nm.
Provided in a broad range of fluid dispersions exhibiting the highest solid loading on the market.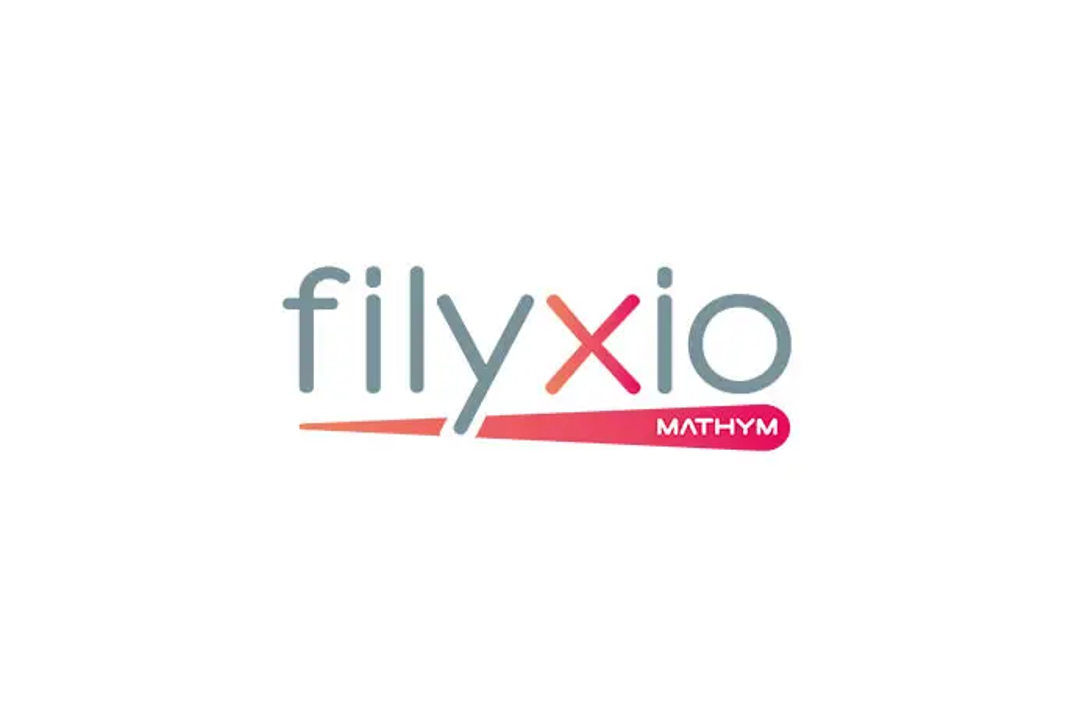 Main benefits are the following:
Smallest ytterbium fluoride nanoparticles on the market, 20 nm or 40 nm

Compatibility with all dental monomers

High translucency of dental composites

High depth of cure

Low viscosity at high particle loading

Improved flexural strength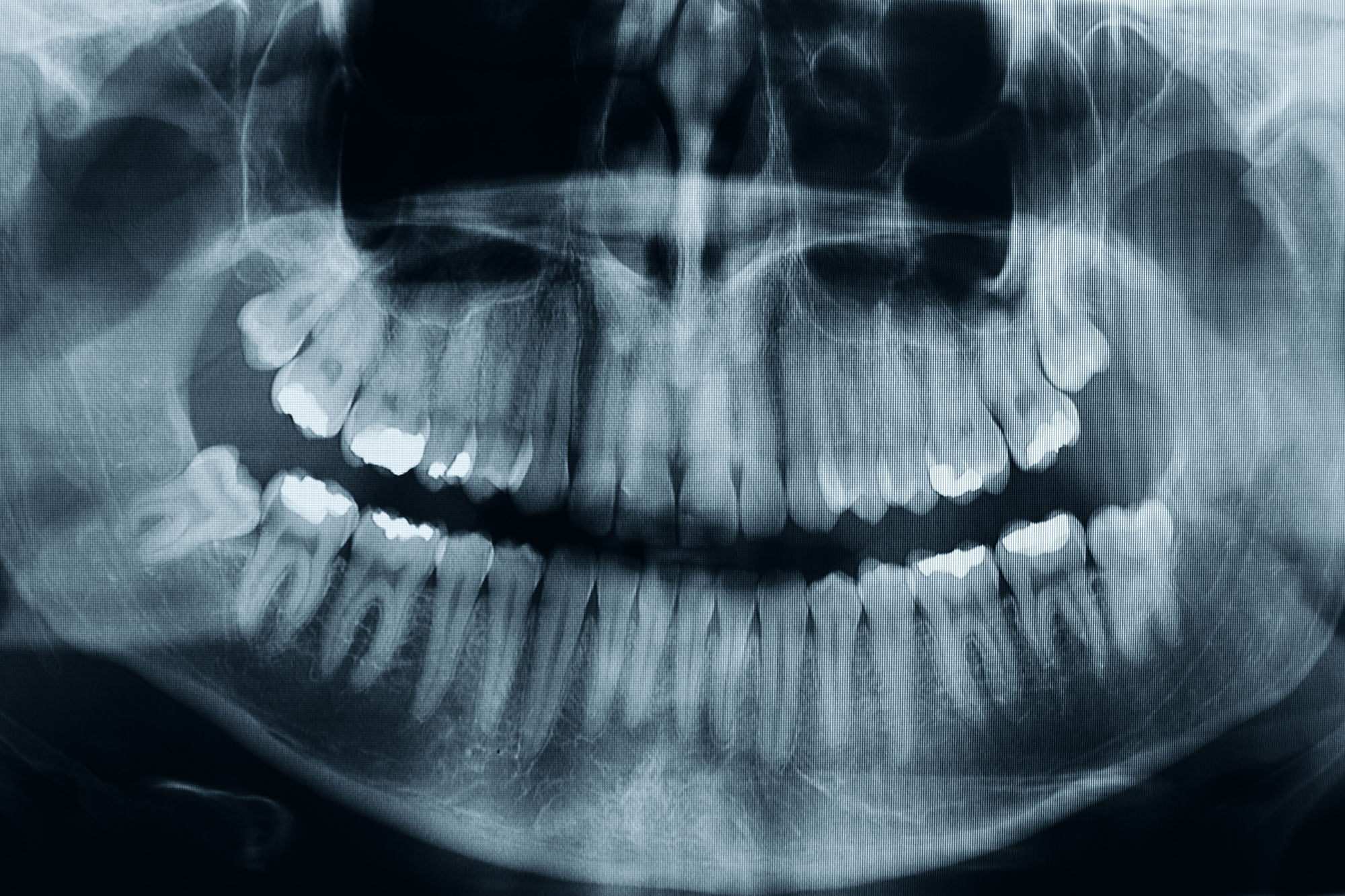 filyxio® brings radiopacity to the following applications:
Dental materials
3D printing resins and feedstocks
Biomedical implants
Adhesive bondings for quality control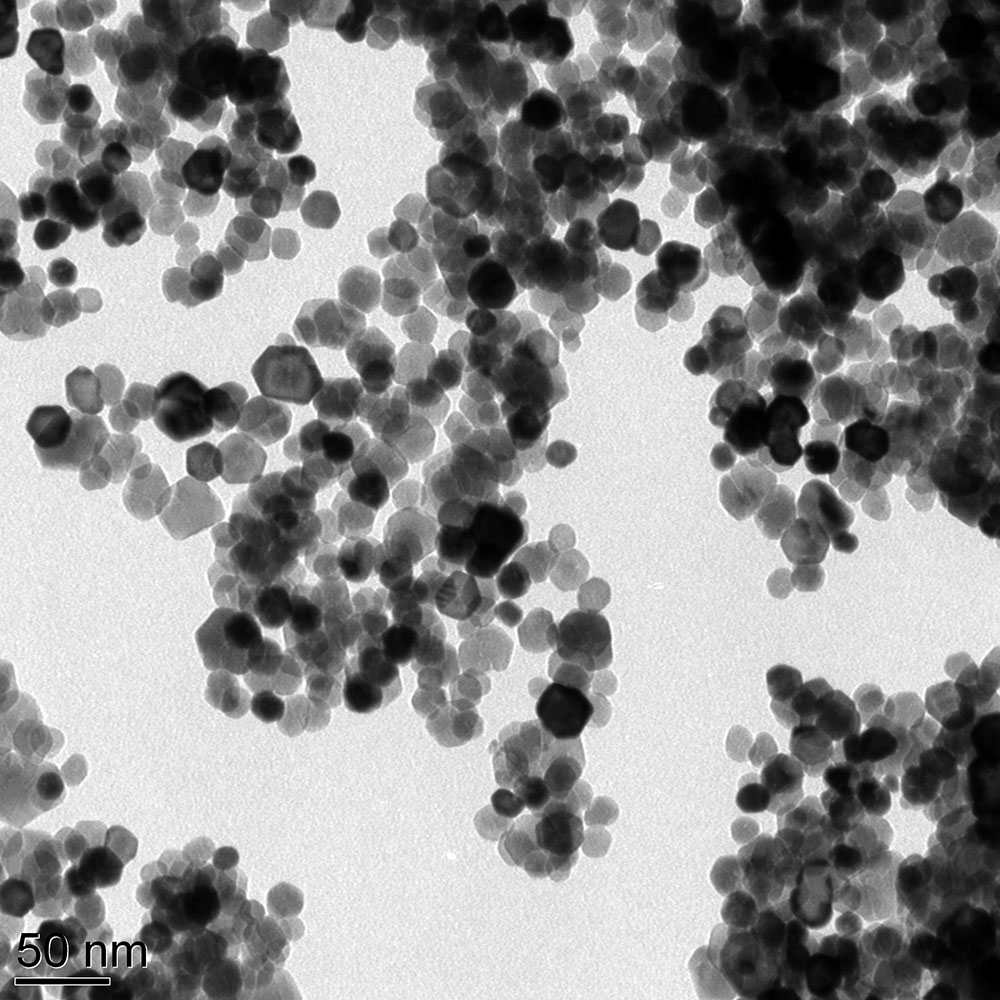 Mathym offers newly developed cerium oxide nanoparticles
20 nm CeO₂ nanoparticles with narrow size distribution
Polyhedral morphology
Highly crystalline (fluorite structure)
Tunable composition
Dispersed in water, other media under development
Our offer of ceria-based materials is expanding so please get in touch with us for further information.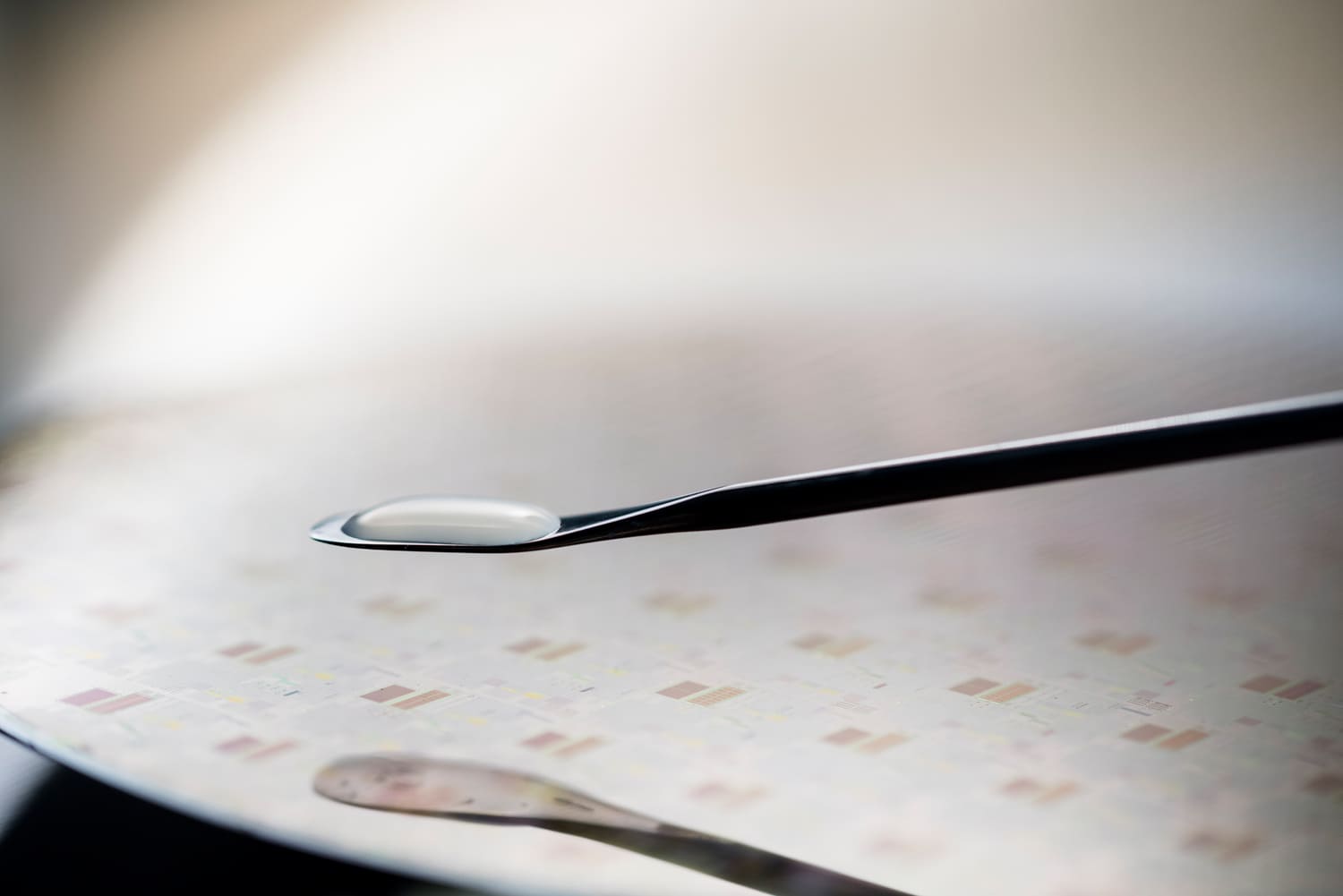 As an abrasive in CMP slurries, Mathym cerium oxide brings the reduction in defectivity required by integrated circuits manufacturing at advanced nodes.
Mathym also supports additional applications including:
Starting materials for the manufacturing of ceramic membranes, electrolyte and electrode materials in Solid Oxide Fuel Cells and Electrolyzer Cells

Nanofiller in coatings for its UV absorption properties

Catalysis